Hi!, I don't even know why I'm writting this since I'm not famous around here, but I was excited so I wanted to share some news with...oh well, if no one sees this, at least, a ghost...a lost soul, a demon, whatever!.


So, I finally finished my Visual Art careeeeeeeer!, OMG, I'm an artist now.... I suppose. But I think you don't become an artist just for finishing university, no. That's not how things works. You become an artist by doing art, and I'm not doing anything right now (LOL) because I'm still tired of the final exams and the stress, so I don't want to do anything. I want to lie on mi bed just like a fat cat. It was hard for me, because my grandpa died from cancer last year, really young. And the teachers didn't have mercy with me. But it's okay, It's not like I care, It's not like I want them to be crushed by a train freight with manure. I just want them to swallow the train. Nothing wrong, right?

In other news, I was saving money for clothes to my dolls. Life with dolls is not atractive if you don't have new clothes for them, It's really depressing . I don't even feel excited when I take pictures of my Homo-ja-nai dolls. But then I found out, searching like a maniac, the new mold for Itoh (who was a Namu) and that mold was a Raymond from.....I dont even remember the house. Godammit. I dont remember anything because 5 kittens were dropped on my door and I was really busy taking care of them. I didn't sleep on two complete days. Oh yeah, sorry, a Raymond from Dollzone!. Baby bae. Cutie has hell. God of Gods.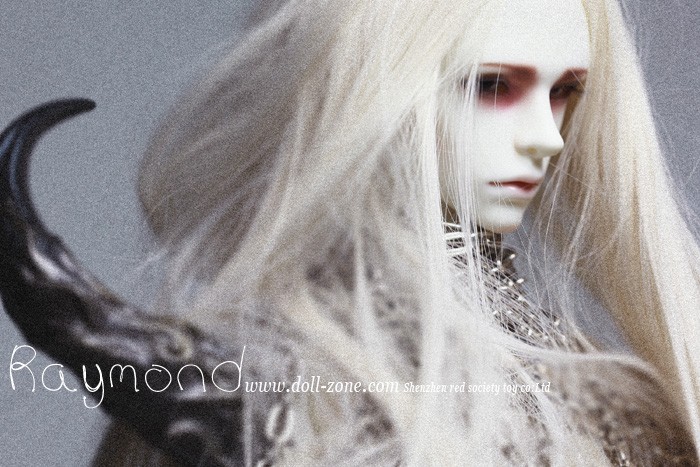 Wow...look at that. Not even sorry for my dolls sharing the same clothes and getting all stinky and filthy. No. The new Itoh arrived on February 4. And I still dont get it!!!. And the other thing is, that I'm having my doubts with my Roderich OE. I bought him thinking as Letzen's big brother, Blazen!. Yeah but... I had a serious conversation with that manly head and something appeared. This is shocking, because I started to see that Raymond looks younger than Roderich! And Itoh is the uncle of Blazen and Letzen. Maybe for Itoh, Roderich is the best mold. And for blazen, who is younger, I though "it's like Raymond". So, what in the world is that?. How many times have you seen somebody switching characters of your own molds? It's insane, what's happening here?. I don't know. I have the feeling that only in Gael's world this could happen. I don't even have the control on my dolls. They dominate me!!!!!!

But yeah, he looks much older...



Crazy.


And then, I saved some money again, and what happened? THIS wild mold appeared:




I could sell my soul to the demon for him. I always wanted him, since I have memory. With all my soul. His character will be surprise, its a bit too soon to tell. So...I bought him in one second. It was love at first sight. I'm hopeless and my so homo dolls won't have what to wear. I'm the worst. I'm crazy, changing characters with the molds I already have, not buying them clothes and blah. I deserve the "worst doll owner" star and the year just started.

O yeah, I have a newwwwww computerrrrr now! super fast, super amazing for working on graphics and videos, just look at this screenshot




wow.

Yeah, I have a new Windoge 8 named "Anthony", and I feel really hyperactive now so I'll do a review of Raymond when the package arrives. On spanish, obviously. (maybe I can add some subtitles on english, lol). What? dont think I'll do everything. Doge will do it for me because I'm lazy. This computer is really fast you know. The best of the best! The god of the gods...or the doge of the doges. (again, like Itoh, like raymond)



And what else? I think that's it. So If you read until here, thank you SO much for taking your time. (I know you won't because I dissapeared from earth to reach my goal of being an artist.) My tendons hurt for writting this much, I really worked hard ♥ (BRUH).